Welcome to Seal-Jet of Ohio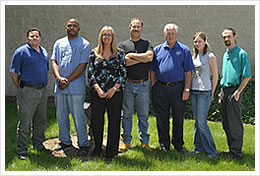 Seal-Jet of Ohio, Inc. is a manufacturer and distributor of top quality hydraulic and pneumatic seals, specialty rubber and plastic components.

We have been operating in Cincinnati, Ohio since 1992 and have continued to grow ever since. We specialize in American Standard and Metric sizes, special designs, as well as "Just in time" inventory components. We stock a wide variety of materials, including three grades of urethane, two grades of nitrile, viton, EPDM, silicone, various plastics, and many different grades of PTFE.

Let us utilize our 20 plus years of experience in fluid sealing technology to assist you in your sealing requirements. Our office can be contacted by phone, fax, or e-mail. Thank you in advance for your time and we hope to hear from your company soon.

Seal-Jet of Ohio, Inc.

Click here to download our Profile Sheet.